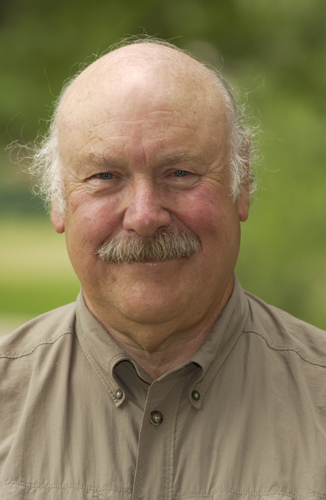 "Shooting Script has the impact of a movie, the intricate vividness of a painting. These poems are intense and expressionistic. They explore inner feelings and the world, the 'devouring teeth' of politics, the 'shattered fragments' of artistic vision..."

- Frank Allen writing in American Book Review about Shooting Script, winner of the Colorado Book Award.



Bill Tremblay is an award-winning poet as well as a novelist, teacher, editor, and reviewer whose work has appeared in seven full-length volumes of poetry including Crying in the Cheap Seats [University of Massachusetts Press] The Anarchist Heart [New Rivers Press], Home Front [Lynx House Press], Second Sun: New & Selected Poems [L'Epervier Press], Duhamel: Ideas of Order in Little Canada [BOA Editions Ltd.] , Rainstorm Over the Alphabet [Lynx House Press], and most recently Shooting Script: Door of Fire [Eastern Washington University Press].
Hundreds of his poems have been published in literary magazines in the United States and Canada, as well such anthologies as the Pushcart Prize Anthology, The Jazz Poetry Anthology, Best American Poetry, 2003, The Portable Poetry Workshop, and Responding to Literature . In 1994, he published his first novel, The June Rise, which was widely and favorably reviewed, especially on NPR's "All Things Considered." In 2004, his book, Shooting Script: Door of Fire received both the ForeWard Magazine "Silver Award" and the Colorado Book Award from the Colorado Center for the Book [2004], an affiliate of the Colorado Endowment for the Humanities and the United States Library of Congress.
He has received awards and fellowships from the National Endowment for the Arts, the National Endowment for the Humanities as well as The Pushcart Prize Anthology and the Corporation at Yaddo. He was a visiting Lecturer at the Univerisdade Nova in Lisbon, Portugal, through the Fulbright Commission.
Mr. Tremblay edited Colorado Review for 15 years, served as a member of the Program Directors Council of the Associated Writing Programs [AWP], and is the recipient of the John F. Stern Distinguished Professor award for his thirty years teaching in and directing the MFA in Creative Writing Program at Colorado State University.
His plans and goals for the immediate future involve learning more about writing screenplays. He attended Robert McKee's "Story Seminar" in 2003 and wrote a screenplay entitled "Burning Judas," which was a semi-finalist at the Moondance Film Festival's Screenplay Contest in 2004. He attended David Freeman's "Beyond Structure" seminar at Universal Studios.
Bill wrote the libretto for an operatic musical entitled SALEM, 1692, a love story set in the turbulent era of the witch trials. There is a DVD of the premier performance of SALEM at Bas Bleu Theatre in Fort Collins, CO, in January, 2012 that is available for sale. Just go to "Contact" and send a message with your mailing address and arrange for payment. The price is $15.95.